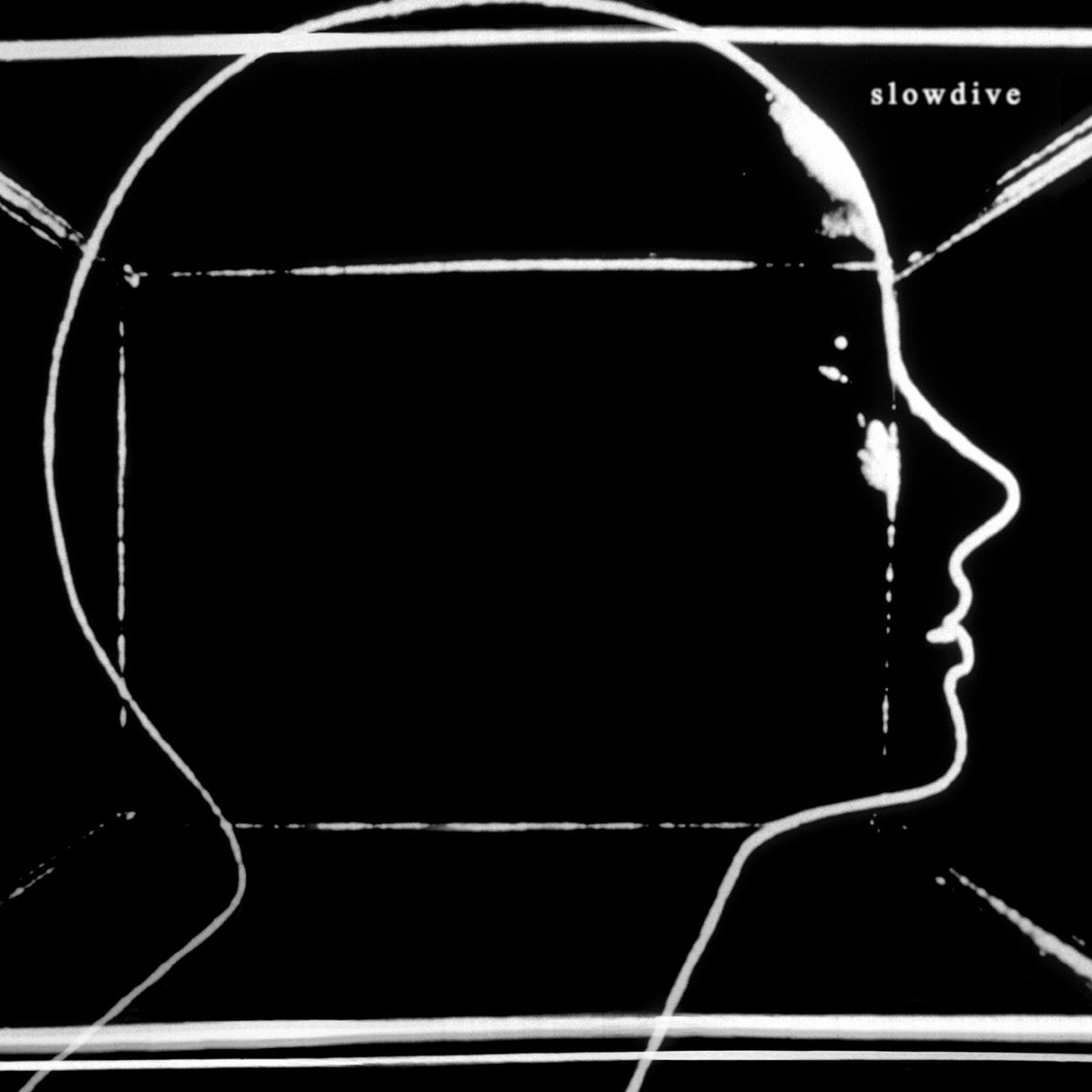 I regularly forget the nineties began over 20 years ago. It's usually stuck in that tens and teens. Hell, sometimes it feels like it's just year 2000 + 17.
My thoughts run like this: Google's just a better search directory and my laptop no longer has a keyboard. Jordan just retired and the Dallas Cowboys are the premier team of the league.
Holy hell.
Flannel, Starbucks coffee, CD players and I, all over 20 years old.
Anyways, it's pretty easy to see Slowdive's self-titled fourth album and think, "wait, didn't Slowdive break up, like, 10 years ago?"
Holy hell. I did it again.
When I said the xx shook off some rust with I See You, their brown patch was nothing compared to the full Martian bodywork that Slowdive would need to put in to update themselves in a dreampop scene that's witnessed the rise of EDM genres of all shapes and sizes.
That works against some artists, forgetting that they need to take time to write music between projects, even if they aren't writing music full time. Use it or lose it, all that jazz still needs time to percolate.
And damn, did Slowdive percolate.
It doesn't grab the interest of the listener—preferring a mere shoulder tap and a softly coaxing voice. If that's enough for someone to turn around, there stands a record made with stars in its eyes. The music is lush, never dense, with atmosphere.
Slow motion burning with a sweet, melancholic intensity, "Slomo" explains much of dreampop's obsession with slowly plucking heartstrings over ethereal synthesizers. Even songs with driving rhythmic structure of "Star Roving" "Everyone Knows" and "No Longer Making Time," quelle ironie, make time to drop stain glass hearts on the tile floor.
Slowdive still contains a sense of urgency—but it's not urgency for feeling into action, to cry as one dances. Rather, it's an urgency to just feel. Just feeling the music as it slowly removes pounds of romantic frustration, rather than dancing them out, is what becomes important.
It's quickly become one of the albums I use to carry my blabbing brain to bed before soothing it to sleep.
That's because the lyrics are hard enough to listen to as is. Even if the aesthetic dreampop aspires to includes putting me to sleep and even if losing lyrics in the mix narcs me off a little, I wouldn't take Slowdive for a band that just wants listeners sing along to the lyrics.
Nah, Slowdive's raison d'être relies on a creating a bridge for fans from two points, 20 years apart. No simple task, but amusingly, twenty years later, music changed where dreampop is no longer alternative—it's popular.
Slowdive fits squarely into today's music scene whereas alternative contemporaries such as Pearl Jam and My Bloody Valentine and even Radiohead recall a now 20-year-old sound. It may risk feeling dated, but upon first listen Slowdive showcases a band that hasn't lost a step in modern alternative.
Quick Impressions: Perfecting the nascent eighties dreampop calculus of the Cocteau Twins, Slowdive knows exactly where exactly where it fits in the modern equation and picks up right where they left off in 1996…or was it 2017 and we just didn't know it yet?
Producer: Nick Halstead
Tracklist:
"Slomo"
"Star Roving"
"Don't Know Why"
"Sugar for the Pill"
"Everyone Knows"
"No Longer Making Time"
"Go Get It"
"Falling Ashes"